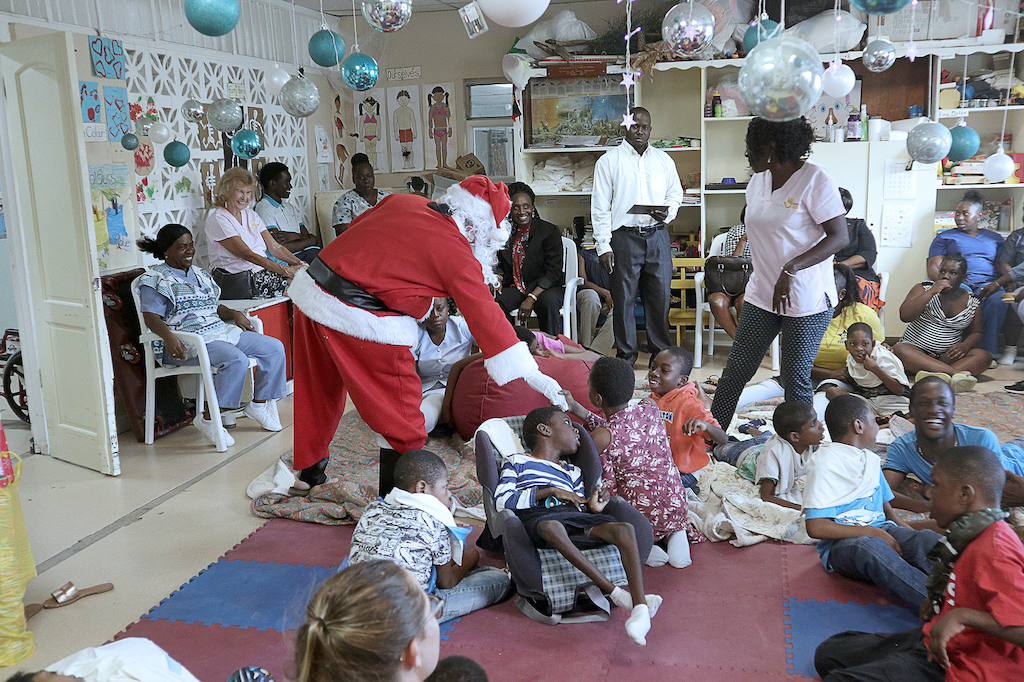 The Calvin Ayre Foundation helped bring a little seasonal joy to the inspiring young residents of the Care Project.
On December 20th, 2018, the CAF played Santa to the children who reside at the Care Project, an Antiguan government-run facility that seeks to provide a loving, caring and nurturing environment for individuals with severe mental and physical challenges.
The CAF has previously partnered with the Friends of the Care Project (FOTCP), a non-profit organization that raises money to help provide medical, dental and specialist therapy for the Care Project's adult and child residents. This included throwing an on-site Christmas party in 2017 that included a visit from a CAF Santa who brought presents for all the children.
The CAF had planned a similar party for the 2018 Christmas season but the FOTCP asked that the CAF instead throw an Easter party to coincide with the Care Project moving to its new purpose-built facility building. The CAF happily agreed to this request but nonetheless wanted to ensure that the children didn't miss out on the magic of the holiday season.
Supplied with a list provided by the FOTCP, the CAF purchased gifts tailored to each child's specific needs and wishes. These gifts were delivered shortly before Christmas by none other than St. Nicholas, whose presence brought smiles to all the kids' faces, which in turn warmed the hearts of all CAF staffers.
In 2017, CAF founder Calvin Ayre donated $130,000 to fund the FOTCP's new Outreach Program, which aims to bring therapists and other professionals to island communities that lack facilities such as the Care Project.