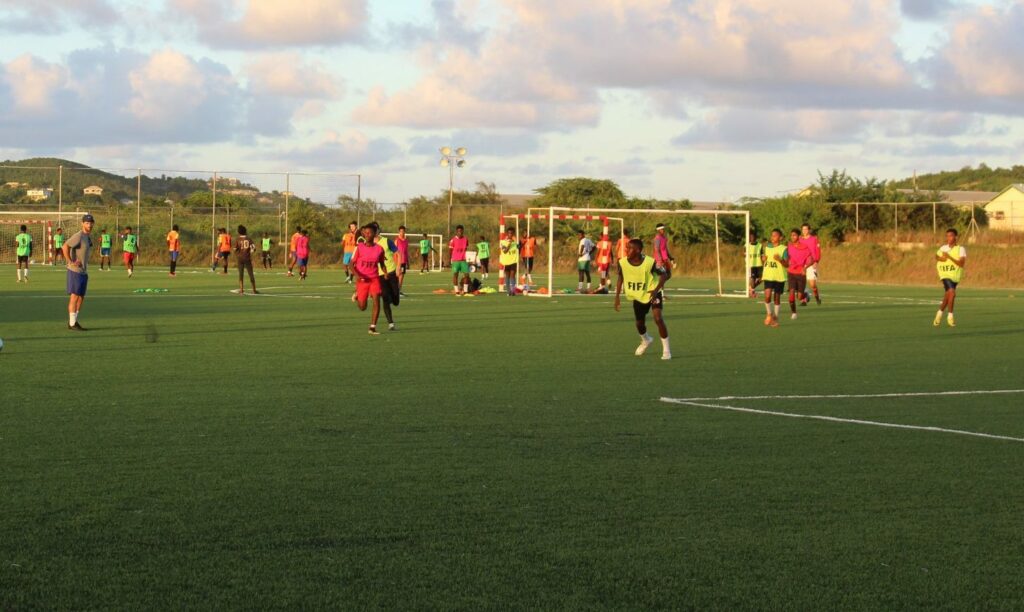 The Calvin Ayre Foundation is celebrating the achievements of Antiguan youth footballers whose skills dazzled a pair of visiting US university coaches.
In the last week of November, the CAF was proud to sponsor the USA University ID Combine, a joint initiative of the Antigua & Barbuda Football Association and the Generation Next Football Club (GNFC).
The event was intended to showcase the football skills of local youth for two coaches from the state of Iowa — William Penn University's Jaymee Highcock and Drake University's Kevin Brennan – who were there to offer a number of scholarships to both male and female student-athletes based on their athletic and academic prowess.
A total of 83 players – 26 girls and 57 boys – participated in the event, and Brennan called the talent on display "surprisingly good overall." Highcock, who already has two Antiguan players on his university squad back home, said the caliber of talent he witnessed was "great."
GNFC president Ricky Santos later confirmed that 17 students had been offered scholarships by the US scouts. Santos added that the students who weren't selected shouldn't lose hope, as the GNFC ensured that all the players' workouts were filmed and the two coaches agreed to distribute these videos among their coaching networks at other US universities as well as semi-professional leagues such as the USL League Two.
Education is one of the CAF's key areas of focus, and the group has enthusiastically supported a number of Antiguan school projects. But healthy minds require healthy bodies, and the CAF strongly supports students striving for excellence in both academic and physical endeavors.