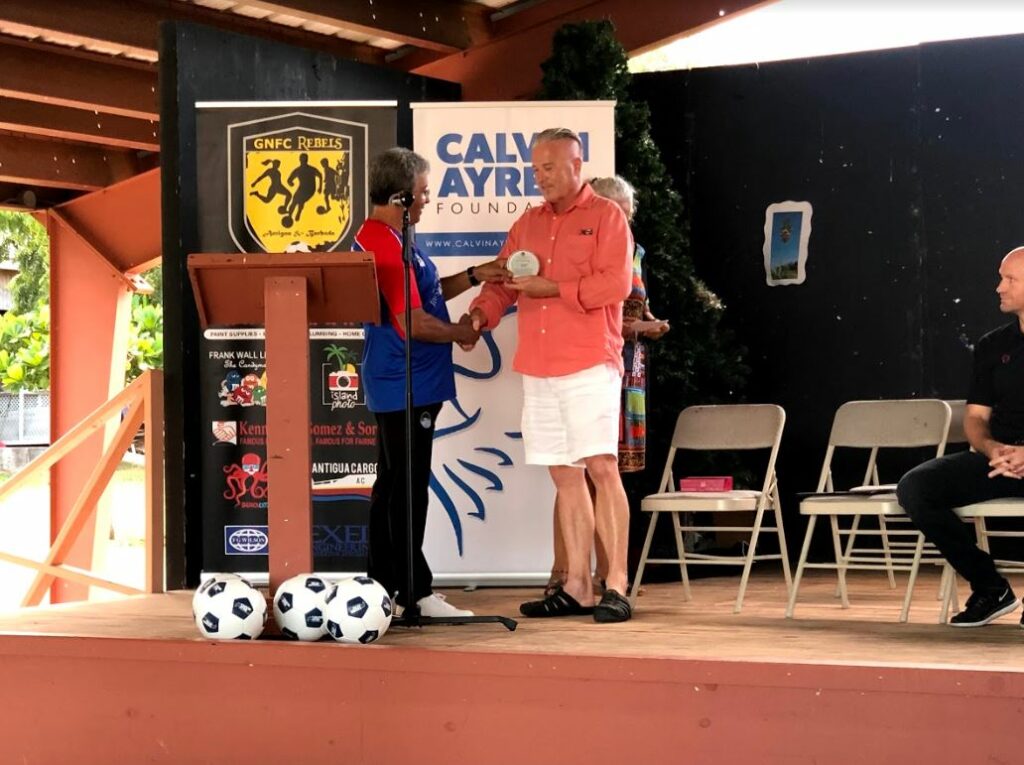 The Calvin Ayre Foundation is proud to continue its support of a program that offers Antigua and Barbuda's student athletes the chance to pursue higher education at prestigious international universities.
In 2018, the CAF was proud to sponsor the inaugural USA University ID Combine, a joint initiative of the Antigua & Barbuda Football Association (ABFA), the Generation Next Football Club (GNFC) and the government of Antigua and Barbuda.
The initiative provided local youths with the opportunity to secure scholarships to two prominent US universities, provided they could demonstrate excellence both in the classroom and on the football pitch.
Of the 15 students who demonstrated the necessary physical prowess at last year's Combine, six are currently studying at William Penn University. All participants had their on-field work professionally videotaped, offering them a quality product with which to shop their athletic skills to other educational institutions or athletic clubs.
The Second Annual University Combine got underway on November 23 and this year's event has expanded the number of participating institutions to five, including two UK football notables: Christopher Knowles, head coach at Hartpury College & University, and Steven Kinniburg, coach of Kettering Town FC.
This year's participating US coaches hail from William Penn University, Holy Cross Notre Dame College in Indiana and St. Mary's University in San Antonio, Texas. Due to scheduling issues, the US coaches will visit Antigua in January 2020 to inspect the players' performance.
Around 125 young Antiguan and Barbudan footballers, male and female, have been selected to participate in the second Combine.
The CAF was proud to sponsor last year's event, as well as this spring's GN Advance Academy, which prepped 40 local youths for this year's big show. The participants will have one week of close instruction with the international coaches, who will then be tasked with deciding who is deserving of a full or partial scholarship.
CAF founder Calvin Ayre noted that only six of the 15 athletes offered scholarships last year met the academic requirements for attending the international universities. Ayre called last year's result "a good start" but expressed the hope that all athletes who qualify for a sponsorship this year will make the academic grade.
Education is a major focus of the CAF, based on Ayre's belief that education is "the key to reducing poverty, to creating a sustainable planet, to preventing needless deaths and illnesses, to fostering peace, and perhaps most importantly, to empowering people." Ayre urged all participants to "be at the top of your game," not just on the pitch but in all aspects of life.