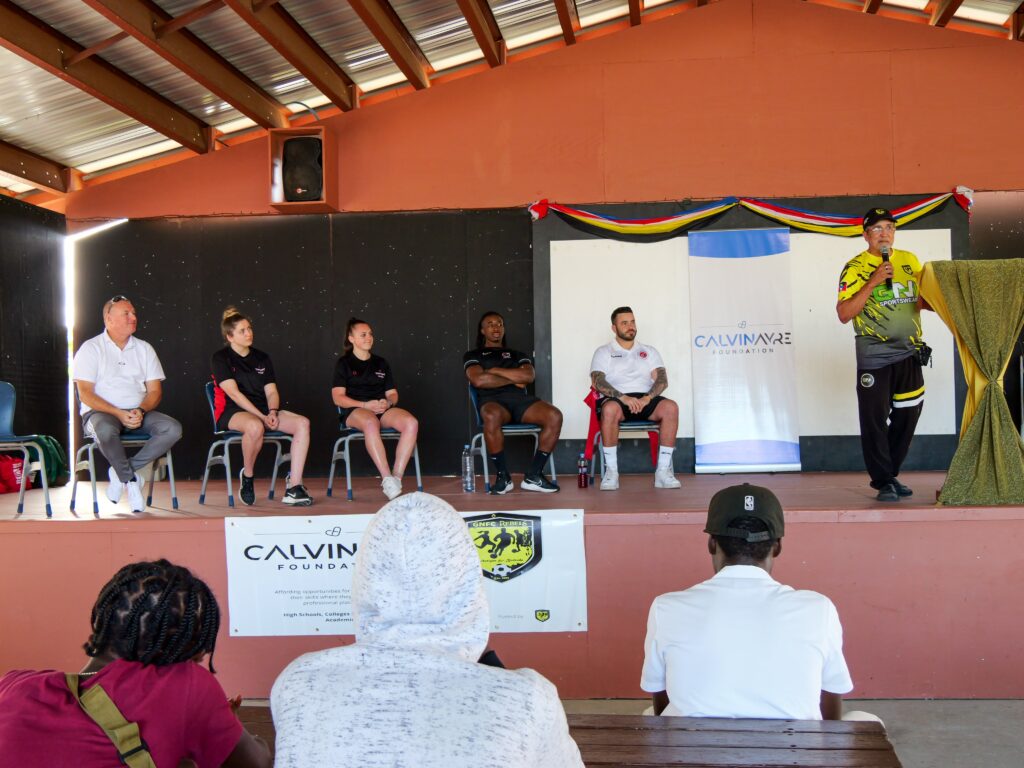 The Generation Next hosted, CAF-funded ID Combine kicked off on Monday, February 20th with an opening ceremony at the St. Anthony Secondary School (SASS). Five (5) of the seven (7) football scouts who flew to Antigua from the United States and the UK were in attendance and spoke to the aspiring football students and their parents, about the opportunities available outside of their home country. Other speakers were Jamilla Kirwan, Manager of the Calvin Ayre Foundation (CAF), Ricky Santos, Generation Next Football Club (GNFC) founder, and Daryl Michael, Vice President of the Antigua and Barbuda Football Association. (ABFA).
This year's Combine also had seven (7) players from neighbouring twin island state, St. Kitts and Nevis, participating in the Combine with five (5) being identified for scholarship offers.
The Combine ran for 5 days, ending on Friday, February 24th and gave student-athletes the opportunity to be identified by the scouts for scholarship opportunities abroad.
The scouts for this year's combine were Tyrelle Mcleod- Bentley of Soccer Assist (US), Roy Hill of Brookhouse College (UK), Rebecca Donnelly and Leah Burridge of Hartpury College (UK), Martin Marlow of Fleetwood Town FC (UK), Zachary Newton of Graceland University (US) and Matthew Thompson of the University of DC (US).
video courtesy of: ABS TV/Radio