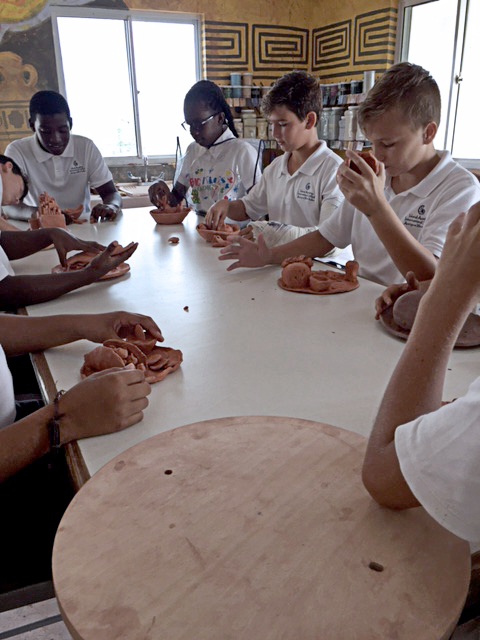 Quality education is guaranteed for Antiguan students after the Calvin Ayre Foundation has made an investment in Antigua's future by donating US$200,000 to a fund dedicated to ensuring deserving students receive premiere education.
Our founder Calvin Ayre attended a ceremony at the Island Academy, an internationally accredited school in Picadilly, Antigua and presented Principal Portia Moursy with a check for $200,000 for the Island Academy Bursary Fund.
The Fund allows deserving but financially disadvantaged students to attend the Academy on a partially paid participation fee basis. The Foundation has made education one of its principal areas of focus, and this year's donation follows a $100k gift to the Island Academy Scholarship Fund in 2015.
Speaking in front of the students and faculty members, Calvin offered a personal perspective on the transformative power of education, saying he was a keen student during his school years, and that focus helped take him from a pig farm in rural Canada to the cover of Forbes magazine.
Calvin believes the benefits of the Foundation's contributions would have ripple effects for generations to come and he encouraged other individuals and organizations to make similar investments in Antigua's future. ​