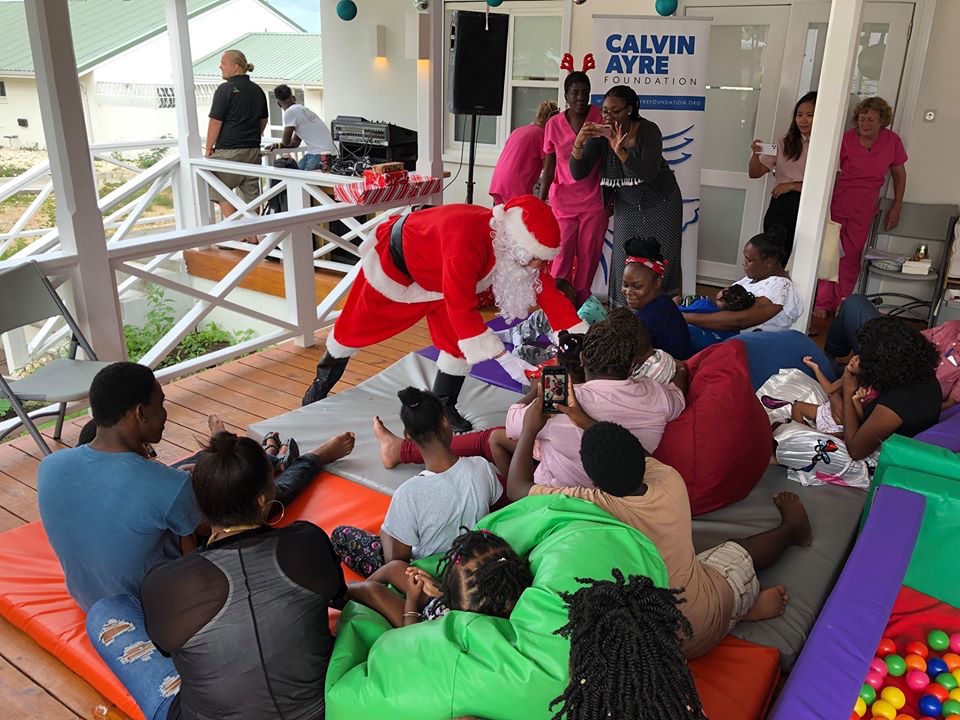 The Calvin Ayre Foundation, with a little help from Santa Claus, has once again brought a little magic of the holiday season to some disadvantaged children.
On December 20, 2019, the CAF acted as Santa's representatives for residents of the Care Project, an Antiguan government facility that provides basic care for young individuals with severe mental and physical disabilities. The CAF is an active supporter of the Friends of the Care Project (FOTCP), an independent non-profit organization founded to assist the Project's efforts.
This marks the third year in which the CAF has sent a representative dressed as Santa Claus to brighten the holidays for the Care Project's residents. For the second year, this initiative has also included children treated by the FOTCP Outreach Program, which brings therapeutic treatment to residents of the region's remote island communities.
For many of these children, Santa's visit represents the only party they will get to enjoy at any time during the year. The gifts in Santa's sack were selected by the Care Project's head occupational therapist to address each child's particular tastes and to assist that child's personal development.
For the first time, CAF founder Calvin Ayre's travel schedule permitted him to slap on the Santa suit and personally deliver both the presents and some well-deserved Christmas cheer.
The CAF has been involved with the FOTCP since 2017 and renewed its support for a third year this summer. Child welfare is one of the pillars of the CAF's efforts, along with education, social development, animal welfare and emergency response.