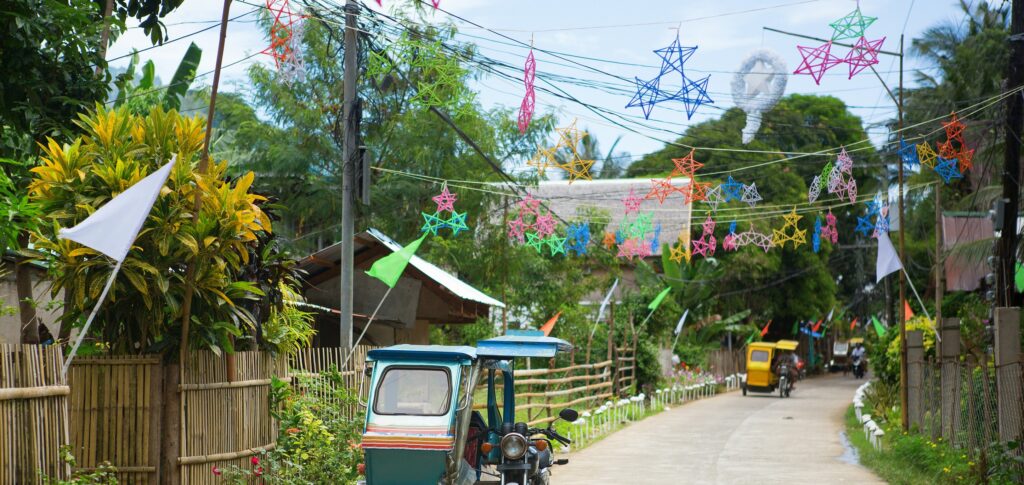 The Calvin Ayre Foundation's Adopt-A-School program celebrates Christmas with the Rafael Angel Calderon School. In its commitment to aid the Rafael Angel Calderon School, and as part of the Adopt a School Program, the Calvin Ayre Foundation has made an effort to attend to all aspects of the school, including the celebration of as many important dates as possible. One of these important occasions, especially to small children, is Christmas time, which has been celebrated for four years in a row.
With each passing year, the Calvin Ayre Foundation is faced with the challenge of organizing better, bigger and more entertaining parties for the children. As a result, parties now include a clown show, bags full of candies, prizes, food, ice cream, and presents.
The improvements that have been achieved since the first party are clearly evident. For example, the first party was held in the open air out of the lack of a suitable roofed place for events, and the children were forced to sit through the show under direct sunlight. Today, there is a specially designed area for these events, as can be seen in the pictures below.
The smallest children are definitely the ones stealing the show. One cannot easily describe their excited and grateful faces when Santa Claus hands them their presents. The looks of joy on their faces justify our mission and give us the motivation to keep going.