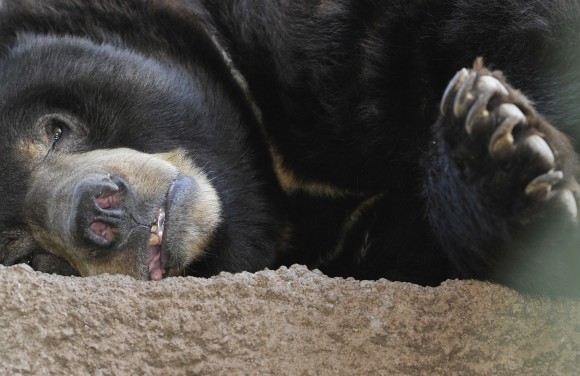 The Calvin Ayre Foundation gets involved to help end the practice of bear farming.
Traditional Asian medicine has a long history of using bear bile for medicinal purposes, but bear farming is a relatively recent development.Imagine the torture of two daily bile extractions, causing pain so intense that some bears chew their own limbs and hit themselves against the bars of their tiny cages. Some bears live in this horrific existence for more than 10 agonizing years.
According to the latest official government figures, the number of bears in China is 7,000 and in Vietnam 4,000. A further 1,500 bears are housed in bear farms in South Korea. The Calvin Ayre Foundation has worked with governments and animal welfare organizations to expose the illegal trade of bear bile and other bear parts while educating the public that this activity is not only cruel but also completely unnecessary.
There are a number of alternatives to bear bile products and the Calvin Ayre Foundation will continue to work with the traditional medicine community to identify these practical alternatives in hopes to end the practice of bear farming.
The Calvin Ayre Foundation has funded the development of a bear product detection kit. The kit is currently being tested with select countries' customs authorities. As well, Calvin has personally visited Vietnam bear farms to assess the current situation and continues to work with various organizations in Asia to accomplish common goals.