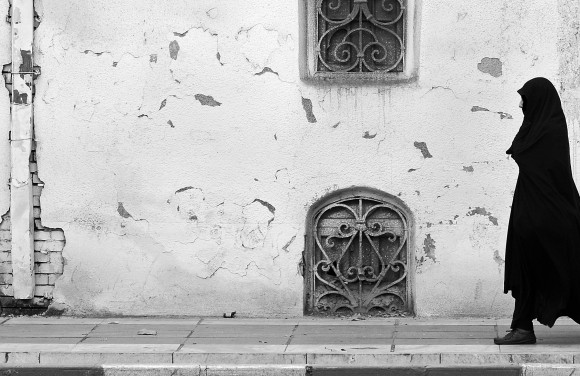 The Calvin Ayre Foundation works to save an Iranian women's life.
Nazanin Mahabad Fatehi was sentenced to death for murder by a court in Iran after she stabbed one of three men who attempted to rape her and her 16-year-old niece in a park in Karaj, a suburb of Tehran, in March 2005. She was 17 at the time. On June 1, 2006, the Head of Judiciary, Ayatollah Shahroudi, announced a stay of execution and the call for a retrial. Nazanin Fatehi's retrial took place January 10, 2007.
The Bodog Music singer and songwriter Nazanin Afshin-Jam waged an international campaign to raise awareness about this human rights case. She created a petition that garnered over 350,000 signatures from around the world, and spoke to political leaders and international organizations and institutions, such as the United Nations.
To raise the level of awareness, the former beauty queen hosted a riveting documentary, produced and funded by the Calvin Ayre Foundation. The Tale of Two Nazanins, which can be viewed on Bodog TV, highlights short and candid interviews with politicians and human rights experts, and captures emotional footage of Nazanin Fatehi speaking to her mother and sister by phone from prison. Other footage includes a re-enactment of the attack and narration by Nazanin Afshin-Jam as she takes the audience through the emotional episode.
Following pressure from the international community, on June 1st 2006, the Head of Judiciary Ayatollah Shahroudi declared a stay of execution and the call for a complete new retrial. During the new trial on January 10, 2007, the five judges presiding over the case found inconsistencies with the testimonies of the male witnesses and unanimously ruled out premeditated murder and determined that the act was a case of self-defense. As a result Nazanin Fatehi was exonerated from the charge of murder. Three of the judges ruled that disproportionate force was used and requested her to pay "diyeh" (blood money) to compensate the family of the deceased.
Although the Fatehi family is extremely poor and was unable to meet this payment, contributions came in from around the world, and full payment was made to the courts in Iran. A few days later, Nazanin was released from prison and had an emotional reunion with her family. She said: "The only thing I can say now is that I am extremely happy. It is as if I am born again. I want to thank everyone who helped make my freedom possible and I want to say that I love you all from the bottom of my heart."