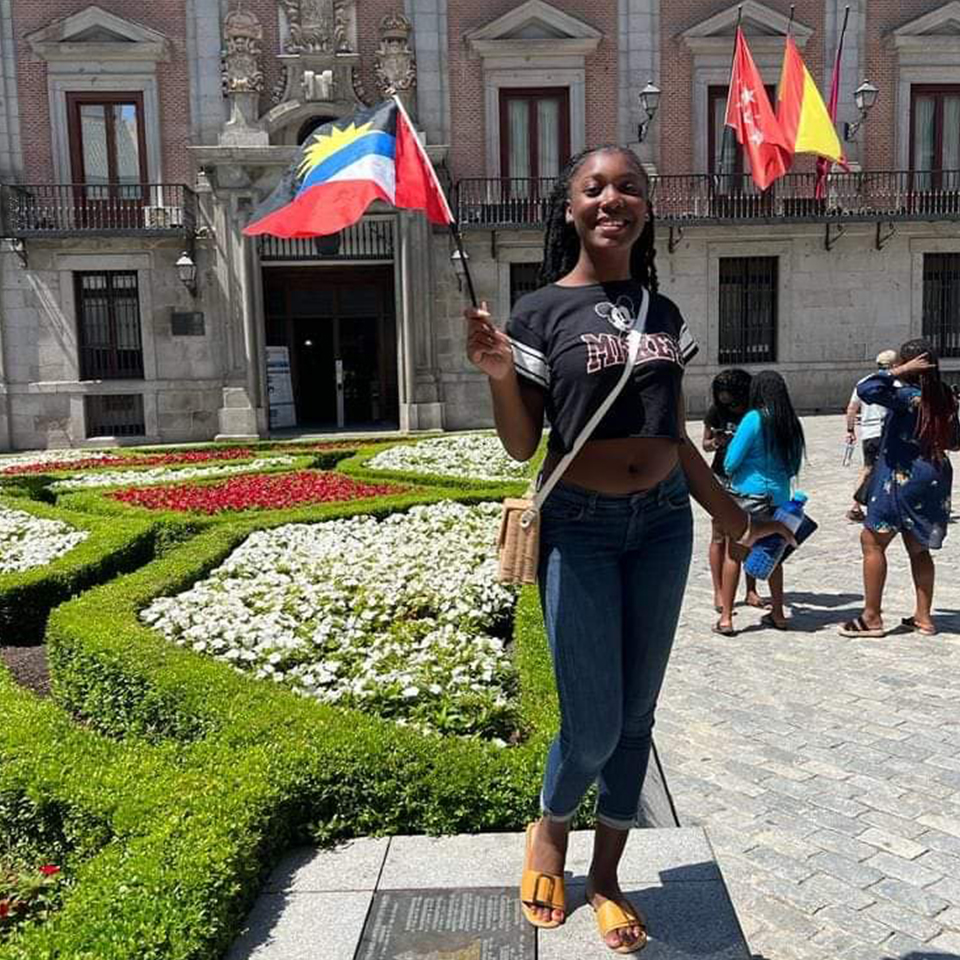 Kamaya, a former student of the St. Mary's Secondary School in Antigua, served as the Deputy Head Girl of the school, while she was only in 4th form. This is a position typically reserved for a 5th form student, however, both the school's principal and teachers agreed that there was no student better suited for the post at the time.
Kamaya's consistently impressive grades, her team spirit and her intrinsic nature to see others do well are certainly a winning combination.
For the Calvin Ayre Foundation (CAF), it was a no-brainer to support Kamaya's desire to enroll in the Island Academy's Bacculearate program in 2021, following her studies at St. Mary's Secondary School.
Kamaya and her family are full of gratitude for the opportunity that has presented itself, one that will serve as a stepping stone toward her dream of attaining higher education.