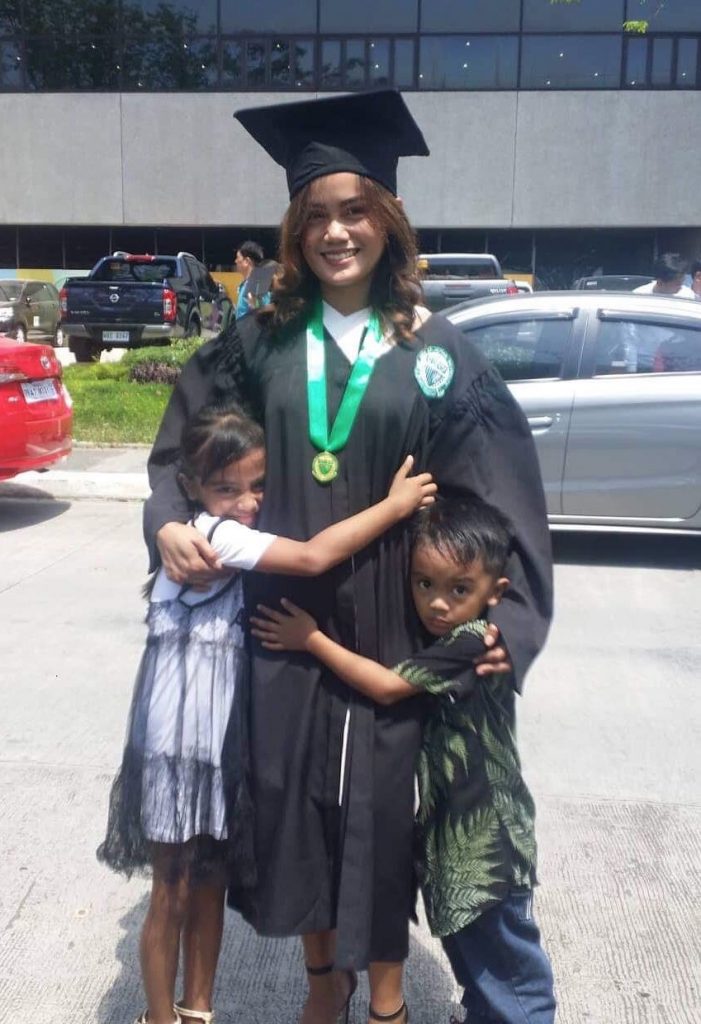 The Calvin Ayre Foundation (CAF) is pleased to be assisting a young woman's quest for financial independence through education.
Rosalie Arjon Gonzales is a 26-year-old mother of two from the City of Antipolo in the Philippine province of Rizal. She is currently enrolled at Our Lady of Fatima University, where she's four years into her pursuit of a degree in business administration, specializing in operation and supply chain management.
Four years ago, Rosalie's future looked much less promising. In her own words, she was an "out of school youth" having difficulty finding a decent-paying job with which to support her children as well as her aging parents.
Alerted to Rosalie's plight, the CAF offered her a full scholarship to fund her schooling and a monthly allowance to cover her housing expenses so she could truly focus on the learning experience. Rosalie grabbed hold of this opportunity and has yet to look back, except to marvel at how far she's come in four short years.
Rosalie said the CAF scholarship had "really changed my life" and "given me a lot of self-confidence to face the world without fear." Rosalie said there was no way she could fully express her gratitude but vowed to "finish my studies no matter how hard it is" in order to realize the full potential the CAF saw in her four years ago. In March 2019, Rosalie fulfilled her promise and received her degree in Business Administration.
Education is one of the CAF's key areas of focus, ranging from individual efforts such as Rosalie's to the broader Adopt-A-School program, which began in Costa Rica and continues to this day in Calvin Ayre's adopted home of Antigua.
Calvin has always viewed education funding as the gift that keeps on giving, opening doors to opportunities that can lift up and sustain successive generations. The CAF looks forward to hearing more about Rosalie's future successes. ​