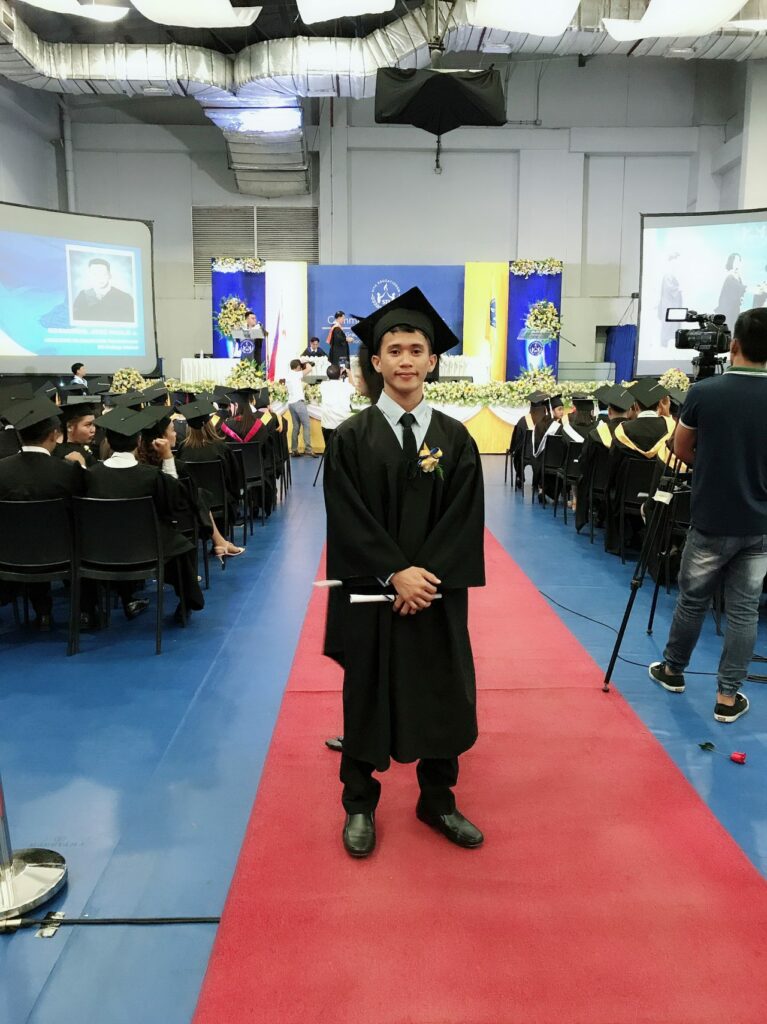 ONTO A BRIGHTER FUTURE
Another opportunity for a brighter future has been given to a newly graduated student under the Calvin Ayre Foundation Scholarship program.
Jomery Carbajal Fabila, a 21-year old citizen of the Republic of the Philippines and a CAFscholar, has recently finished his course in Computer Technology in the STI College located in Makati City.
Fabila has been under the scholarship program since 2016. Apart from the scholarship he received, Fabila was also granted housing and food allowance in the last two years of being under the program.
"I thank Calvin Ayre and his foundation for helping me not just to get by but also fulfilling my dreams," said Fabila, "I've always wanted to help my family and find a decent job to support them. Because of the scholarship, I was able to finish my studies. Now, I can finally go out there and seek that career opportunity for me." Just weeks after his graduation, Fabila is scheduled for job interviews in the National Capital Region in the Philippines.
In 2017, almost four million of the Philippines population are out of school youth children. That is one in every ten Filipinos aged six to 24 years old. With the scholarship program, the foundation aims to remove more children from this statistics with the hope of providing a jumping ground to deserving children to a better future.