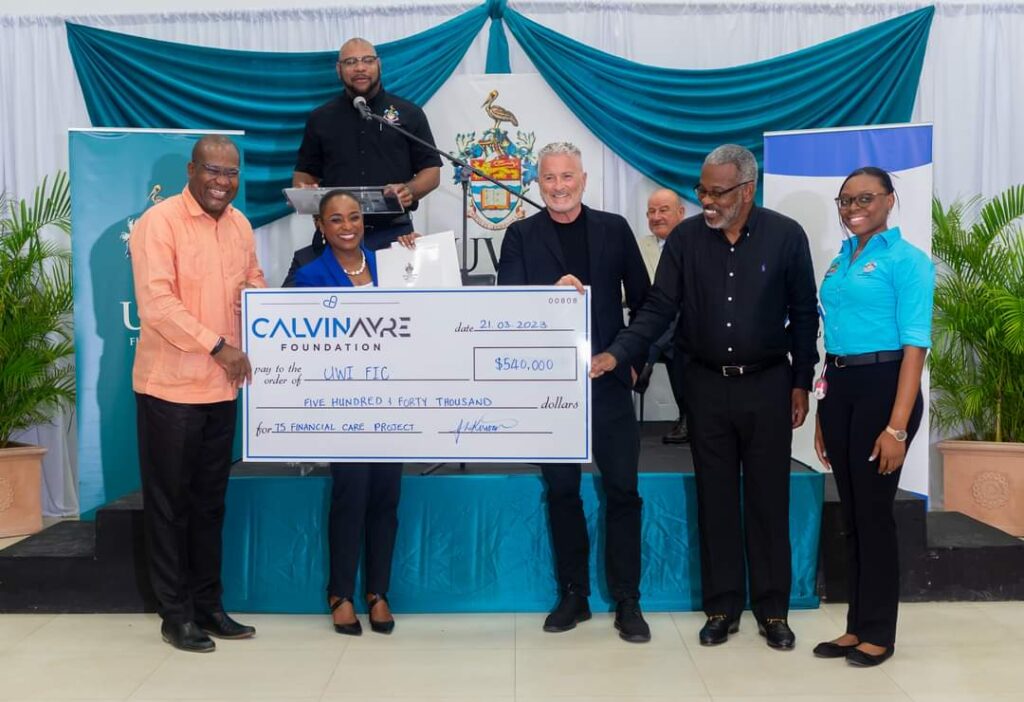 Ambassador Calvin Ayre delivers a presentation at the launch of the UWI/CAF 75 Financial Care Project. The Calvin Ayre Foundation has pledged a total of US$200,000/ EC$540,000 to the UWI Five Islands Campus (UWI FIC), which will provide funding to over 100 Antiguan and Barbudan students as they seek to access higher education. Focus is placed on students who have the academic ability but are unable to afford tuition to attend university.
The donation will support the UWI FIC's general programs as well as the Life Long Learning Unit's (LLU) short courses.
Prime Minister of Antigua and Barbuda, the Honorable Gaston Browne, delivered the keynote speech at the event and spoke on the impact that such a donation will have on the university and on Antigua and Barbuda. He thanked Ambassador Calvin Ayre for his continued philanthropy to the twin island state and lauded the work of the Calvin Ayre Foundation.
Campus Principal and Pro-Vice Chancellor, Professor Densil A. Williams and Campus Chair, Ambassador Aziz Hadeed also spoke and shared sentiments of gratitude to the CAF, Ambassador Ayre and CAF Manager, Jamilla Kirwan.