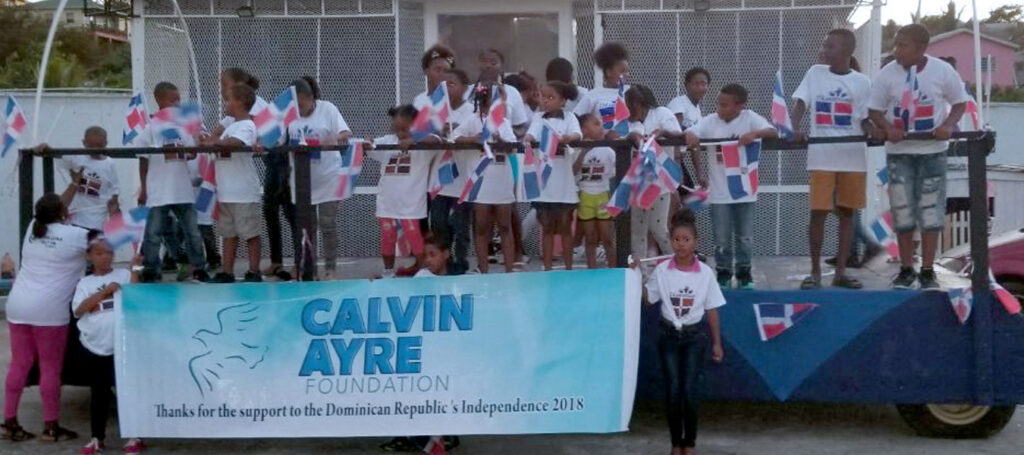 The Calvin Ayre Foundation was happy to help Antigua's expat community from the Dominican Republic celebrate their nation's Independence Day in grand style.
On Sunday, March 4, Antiguan residents who trace their roots back to the Dominican Republic gathered in St. John's to celebrate their nation's independence. Hundreds of participants paraded through the streets, accompanied by dancers, floats and celebrations of their Dominican heritage.
The Calvin Ayre Foundation paid for the cost of flying in a traditional Dominican band to entertain the crowd both during and at the conclusion of the parade. In the end, whatever your heritage, a great time was had by all. ​