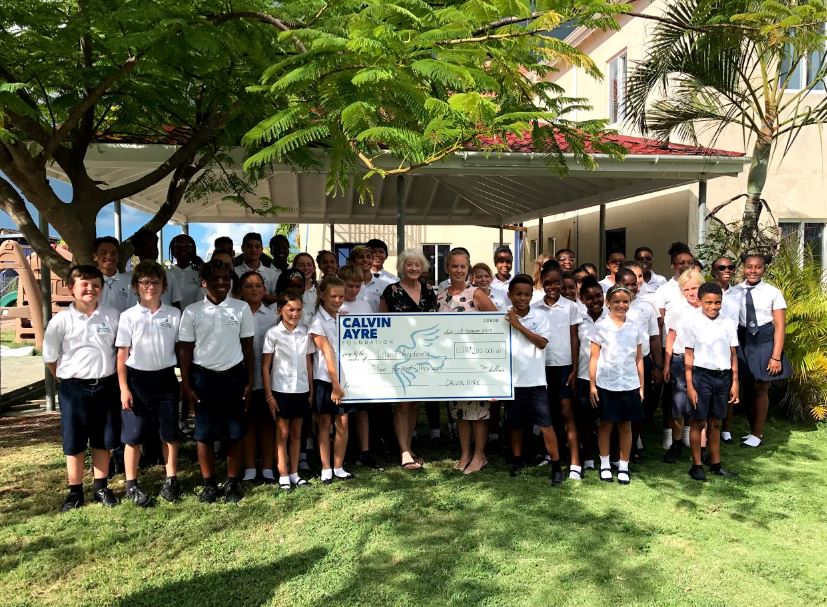 The Calvin Ayre Foundation (CAF) has renewed its commitment to ensuring that deserving youths can achieve their dreams through higher education.
The CAF recently donated US$200,000 to the Island Academy Bursary Fund, the fourth consecutive year in which the CAF has provided funding to benefit deserving Antiguan & Barbudan youths who lack the wherewithal to attend a quality school.
The financial aid provided by the CAF will allow 20 local students to acquire academic credentials that level the playing field with their international peers, offering them a golden opportunity to pursue their life's ambitions and truly excel on a global scale.
The Island Academy was established in 2001 and is one of the few regional secondary schools that offers students the chance to participate in the prestigious International Baccalaureate Diploma Program.
Education is one of the chief pillars of the CAF's mandate, based on founder Calvin Ayre's belief that all things are possible when young people with intelligence, creativity and ambition are equipped with the proper tools.
Born in Canada, Ayre has made Antigua his adopted home. Remarking on the CAF's ongoing support of the Academy, Ayre noted that island nations often lack natural resources, "so it is very rewarding for me to support the resource of human ability."
Ayre predicted that Island Academy graduates will eventually become Antigua's future leaders, and he was proud in the knowledge that "those who benefit from my scholarship will improve Antigua."