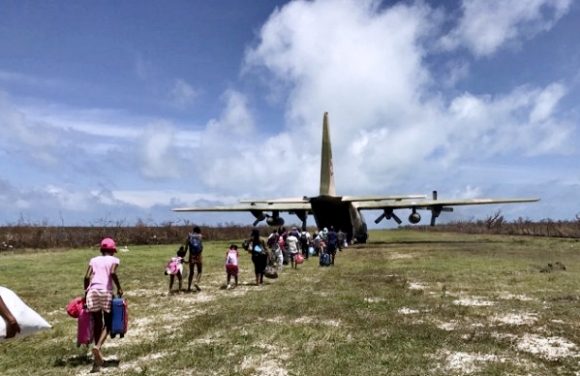 Founder Calvin Ayre, a citizen and long term resident of Antigua & Barbuda, is calling on the online gambling industry and the Bitcoin community to dig deep to help the people of the island of Barbuda, which was flattened by Hurricane Irma.
The Calvin Ayre Foundation is currently working with the local government to coordinate relief efforts, including bringing in desperately needed tents and other emergency supplies.
Barbuda was directly in Irma's path, and its Category 5 mix of 300km/hour winds and heavy rain left a trail of devastation in its wake. Gaston Browne, Prime Minister of Antigua and Barbuda, said 90% of the island's structures have been destroyed.
There are no major powers helping the island and its residents. Help is urgently needed.
Similar to its campaign during the Typhoon Haiyan relief effort in the Philippines, the Calvin Ayre Foundation has pledged to match all donations by the global online gambling industry and the Bitcoin community to Barbuda's relief effort, up to $1m. This is separate from the personal contribution that Calvin will be making to aid his adopted home.
HOW TO DONATE
The Consulate General of Antigua and Barbuda has launched an official GoFundMe page for donations. The page has set a fundraising goal of $1m, and all funds raised will be put toward immediate relief, including food, water, medicine, baby formula, clothing and building materials.
For the first time, cryptocurrency is being used in a relief effort. Donations in Bitcoin and Bitcoin Cash are also accepted. Send through the. ff addresses:
Bitcoin Cash (BCH) – 1L89GJ3ecXh2PdZpDxPd5YwaLY1bYNcsNS
Bitcoin (BTC) – 15fT2nvS8NUs9D9aLF12rVAKb37cUiuoar
BCH has lower transactions fees and is the preferred Bitcoin to be used. There is no need to send receipts when you donate using either BCH or BTC as it can be seen in the blockchain. For cash donations, send Bill@calvinayre.com a copy of your receipt and the Calvin Ayre Foundation. We will add an equal amount to the money, BTC and BCH committed for this initiative. If you donate $100, it will in effect be equivalent to $200 directly helping the Island of Barbuda.
Photo source Creed Politico