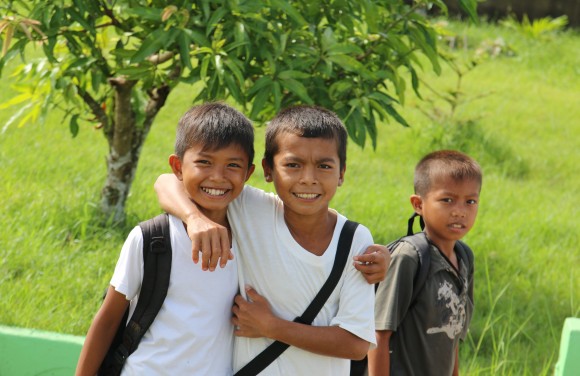 All inspiring stories start with a solid foundation.
The Calvin Ayre Foundation has been helping re-build a community in the Philippines by teaching children how to become students again through its $8000 worth of renovation project of typhoon-damaged classrooms.
The foundation representatives graced the turn over ceremony at the Mondragon I Central School, located in Northern Samar at the center of Philippine Islands, to officially present the completion of the rehabilitation of the damaged classrooms to Principal Brenda Villadolid.
The foundation was among the first to respond and the only non-government organization who has extended its hand to the Mondragon I Central School's plea for help and rehabilitation after major typhoons have destroyed five classrooms and damaged 15 more.
For a few weeks, the foundation has worked on the replacement and renovation of the school buildings' roof and its structure. This project has relieved students and teachers after years of experiencing having classes in classrooms with dilapidated roofs while under extreme weather conditions. This set up has been challenging to both teachers and students to perform, and has even put some of the students and teachers health at risk.
Now, with the help of the Calvin Ayre Foundation, students and teachers have school buildings more conducive for learning, and a community inspired to always stand up for the welfare of its children.
Listen to the testimonials below: (coming soon)