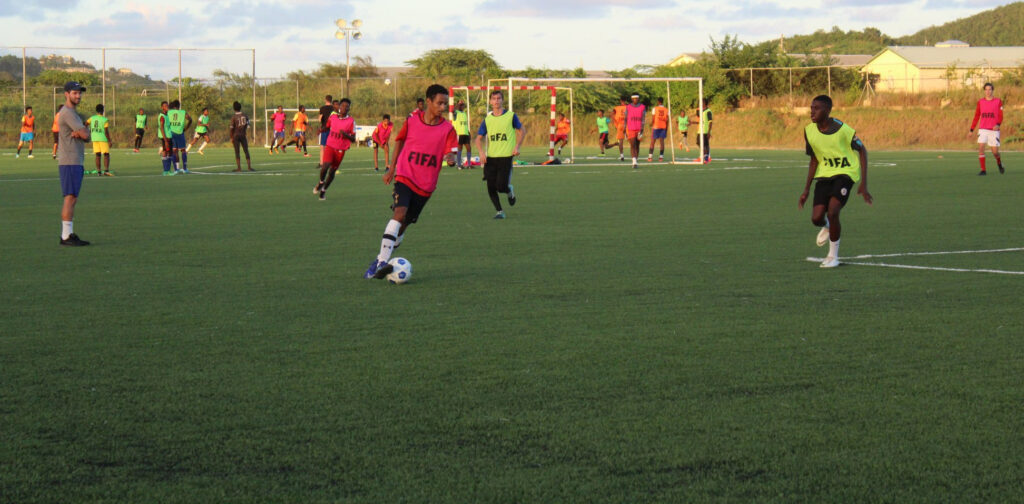 The Calvin Ayre Foundation is taking further steps to support the educational aspirations of Antigua & Barbuda's budding footballers.
In November 2018, the CAF sponsored the USA University ID Combine, a joint initiative of the Antigua & Barbuda Football Association (ABFA) and the Generation Next Football Club (GNFC).
The Combine allows local youth to showcase their skills – both athletic and academic – for US college scouts, with the potential of earning scholarships to prestigious post-secondary institutions. Last November's Combine resulted in 17 local student-athletes being offered scholarships to two prominent Iowa universities.
The 2019 combine is scheduled for November but the CAF has already committed to sponsoring the CAF GN Advance Academy, which aims to prepare 40 student-athletes to perform at their highest possible level at the Combine.
The 40 participants will meet four days a week throughout the month of September. In addition to rigorous training on the football pitch by CONCACAF-licensed coaches, a qualified teacher will be on hand to prep students for taking the SAT suite of assessments for US college admission.
Education is a key plank of the CAF's efforts, and hopes are high that the GN Advance Academy will enable an even greater number of local students to further their schooling in the US. ​