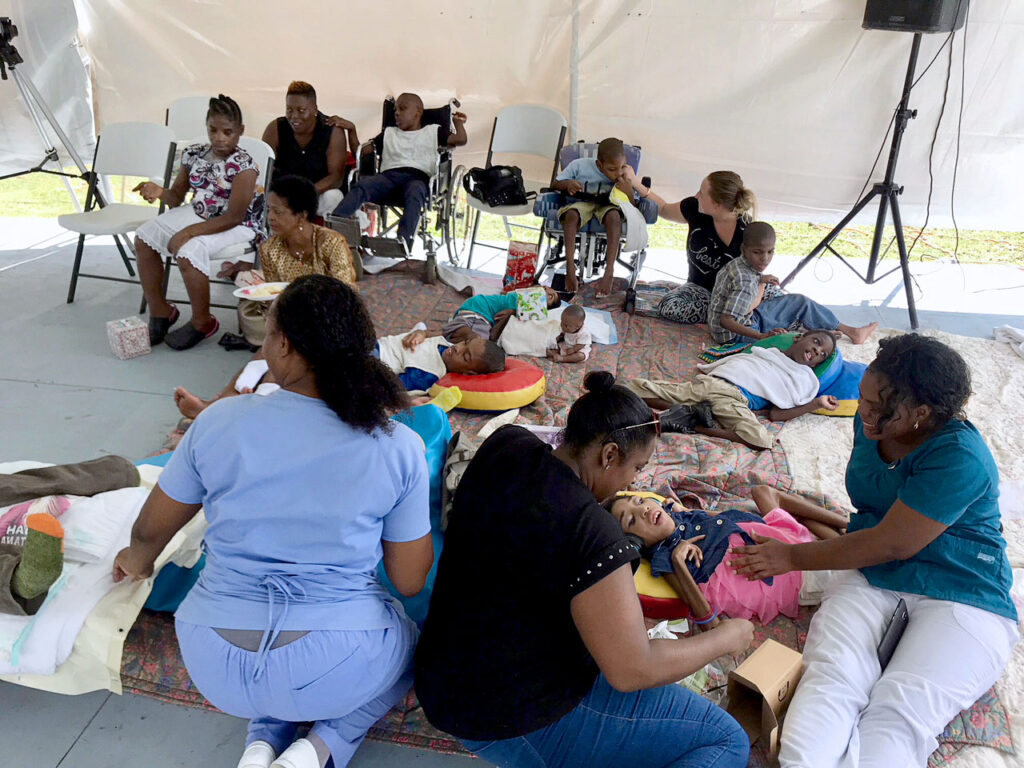 The Calvin Ayre Foundation continues to pledge its support to helping increase the quality of life of the handicapped and disabled citizens of Antigua. For the second year in a row, the foundation donated over $100k to fund The Outreach Program, a project created and organized by the Friends of the Care Project (FOTCP) in 2017, which aims to send therapists and professionals in island communities of Antigua for children and young adults with disability and special needs.
This year, The Outreach program resumes its mission to providing necessary aide to the local clinics and caregivers for the handicapped and disabled. Aside from visiting local clinics and homes, the program also conducted workshops for parents and guardians to empower them in reaching their full capacity in caring for their disabled family member. The workshops were introduced to also help families and their support groups to facilitate methods that will help engage with special needs children, to teach activities that will stimulate the disabled children's senses more, and to help interact with them best. These workshops happen at least once a month and are attended by 15 to 30 participants every session.
The FOTCP is a non-profit organization founded to help improve the facilities at The Care Project, a government facility that provides home and care for a number of children with severe mental and physical abilities in Antigua. Many of these children have been abandoned and are most likely to live their lives under the care of the government.
The CAF has undertaken various initiatives to improve the lives of the children around the world. In 2017, the CAF has funded the pilot year of the Outreach Program by donating $130,000 with hopes that this will be a start to lift the quality of life of these children who are as deserving to live a happy, healthy and well-supported life as others.