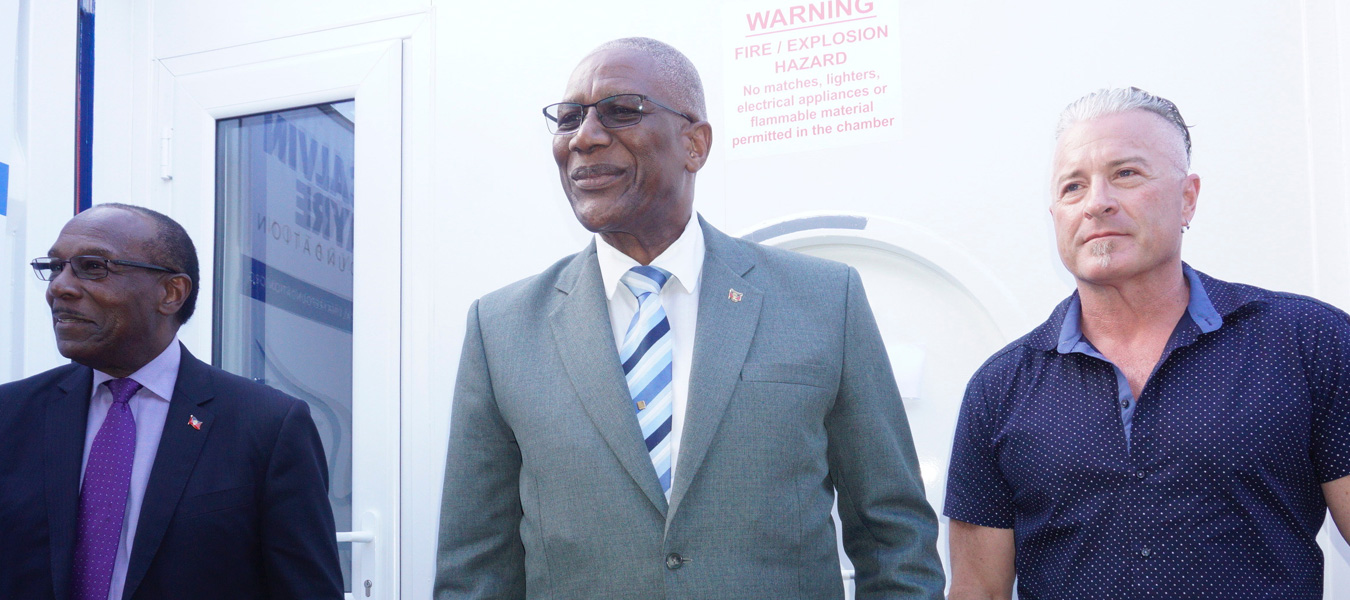 The Calvin Ayre Foundation (CAF) has donated a new hyperbaric chamber to the Mount St. John's Medical Centre in Antigua and Barbuda.
On February 13, CAF founder Calvin Ayre attended a ribbon-cutting ceremony to officially welcome the new hypberbaric chamber to the Mount St. John's Medical Centre, a 185-room hospital in St. John's, the capital of Antigua and Barbuda.
Also attending this prestigious event were Governor-General of Antigua and Barbuda Sir Rodney Williams, Minister of Health Molwyn Joseph, other ministers and parliamentarians, representatives from the Medical Centre and members of the local diving & fishing community.
Hyperbaric chambers are used to treat or prevent decompression sickness, aka 'the bends,' a potentially fatal condition that can be brought on by a too-rapid ascent from underwater diving. The chambers are also useful in treating carbon monoxide poisoning, gangrene anemia, brain abscesses and other serious conditions.
Calvin Ayre noted the "devastating and so unnecessary" effect on the community from the death of any local fisher and expressed hopes that the new hyperbaric chamber "will make decompression sickness a thing of the past on this island."
Ayre has called Antigua home for over a decade and last year was appointed a Special Economic Envoy with responsibility for advising on economic cooperation and commerce between Antigua and Barbuda and other sovereign states regarding blockchain technology.
Ayre told those in attendance that he hopes local resorts will publicize the new chamber's availability, as he expects "this can be used to stimulate more diving holidays to the island." Ayre suggested that "anything that can get guests out of the choking effect of the all-inclusive resorts that dot the island is also good for the economy."
Ayre didn't spend too much time with words before proceeding with the ribbon-cutting, saying that his Foundation believed it was infinitely more important to "get this new lifesaving system into operation!"​