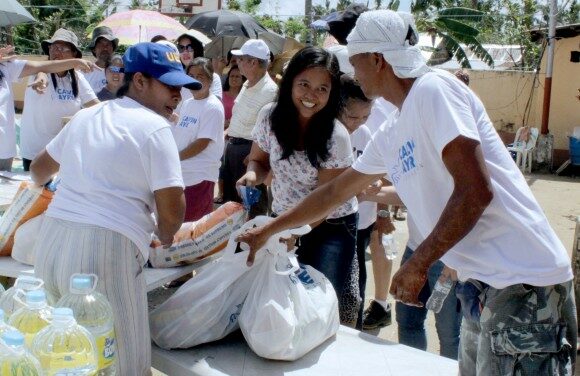 The Calvin Ayre Foundation recently undertook a project to lighten the load and brighten the spirits of the 3,600 residents of Barangay Chitongco, a town in the municipality of Mondragon in the Philippine province of Northern Samar.
The town is battered by an average of three major typhoons per year, including December 2015's Typhoon Nona, which damaged over 800 local houses and caused profound disruptions to the lives and livelihoods of many residents.
To salute the resilience of Baranggay Chitongco's inhabitants, the Calvin Ayre Foundation assembled a team to distribute some badly needed necessities, including 2,000 bags of groceries, 6,000 liters of potable water and 10,000 kilos of rice.
At the end of this very special day, the residents went home carrying provisions – and maybe a little extra hope – that will help them face another day, while the Calvin Ayre Foundation team went home infused with the spirit shown by this indomitable community.