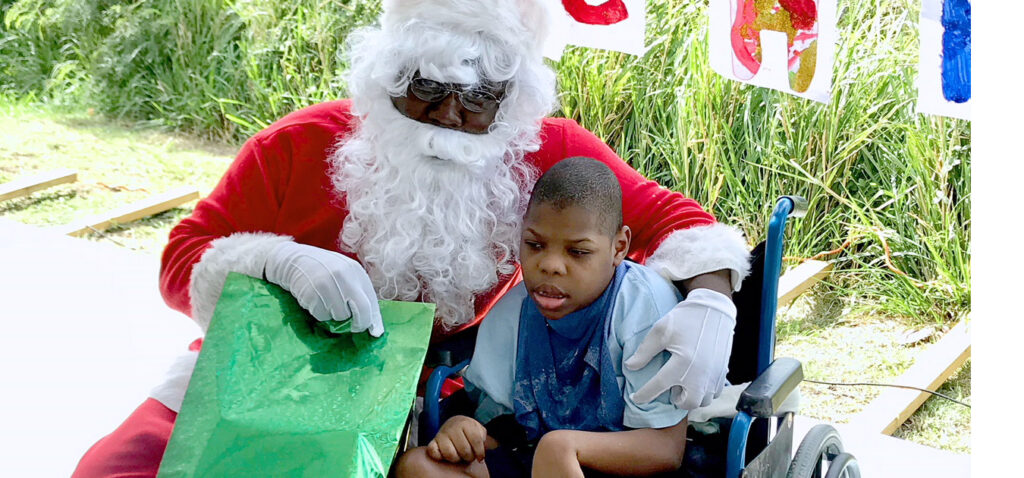 The Calvin Ayre Foundation wants to celebrate all those who helped make the inaugural I Am Able conference in Antigua and Barbuda such a success.
The conference, which ran from December 4-6, sought to reset the narrative surrounding individuals living with physical, mental and other disabilities, instead focusing on the invaluable contributions these individuals are capable of making to create a better society for all.
The Calvin Ayre Foundation (CAF) was platinum sponsors of the conference, which welcomed hundreds of delegates, speakers and some truly remarkable individuals to St. James Resort at Mamora Bay.
At the conference's closing ceremonies, CAF founder Calvin Ayre joined other dignitaries in saluting the work that had been done by the attendees. Ayre gave an address in which he applauded the organizers for "choosing such a fitting theme, I Am Able, to form the bedrock of the deliberations over the past three days."
Ayre congratulated the government of Antigua and Barbuda for ratifying in 2016 the United Nations Convention on the Rights of Persons with Disabilities, which espouses the principle of the "full and effective participation by and inclusion in society of persons with disabilities."
Ayre urged attendees to recommit themselves to promote accessibility as a key component of urban policy and development; accessible housing and infrastructure as key elements for sustainable and inclusive communities; accessible transportation and public services; and accessible information and communications technologies for building inclusive, resilient and smart communities.
Ayre closed by urging governments and the business community to "join hands to make this world a better place for all persons with disabilities." Ayre challenged the corporate world "to demonstrate their commitment to children with disabilities by giving generously," and reminded everyone in attendance that they too had a role to play, because "we are all able to enable!"​